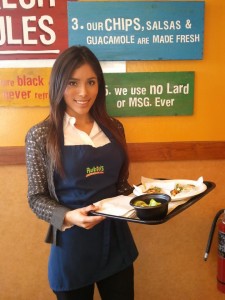 Cat 'n Mouse recently completed an awesome ten day sampling program for Rubio's!
We had twenty three fantastic brand ambassadors stationed at twenty three different Rubio's restaurants in San Diego. The ambassadors handed out samples of two new and delicious additions to the Rubio's menu during lunch rush. The Smoky Red Chile Hand-Battered Shrimp Taco and the Salsa Verde Pan-Seared Shrimp Taco.
We had a blast, and writing this is making me very hungry.
Comments