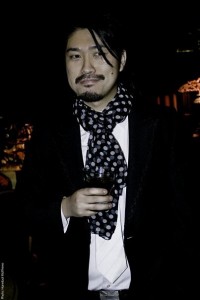 Today on Facebook Fan Friday, we bring you Peter Petersong, who has a pretty sweet nickname and loves partying to techno…read more below.
If you want to be featured on "Facebook Fan Friday" and share some things about yourself:
1. Like Cat 'n Mouse Promotions on Facebook.
2. We'll select a new fan each week to feature!
1. What's your name?
Peter "Disco" Song… Disco is my nickname because I used to wear a lot of polyester and I could boogie down.
2. What do you do?
A CPA… nothing interesting there.
3. Favorite places to eat in Los Angeles?
I like the classics… In-n-Out, the Taco Trucks, but my favorite place is Super Pho in Culver City. Best Pho in LA.
4. Who's your favorite superhero?
Greatest American Hero… best theme song ever.
5. Describe a perfect weekend for you?
Waking up at a reasonable hour to watch European soccer. Go Barca or Totten! Drinks at an outdoorsy bar/lounge then listen to some techno in a dark after-hours club. Wake up with too little sleep then brunch with friends and pass out and wake up hungry and order pizza and watch Family Guy.
6. What was the last concert you went to? How was it?
Matthew Dear with his band. He DJ'd afterward. The band was pretty great, Their sound was a futuristic version of Talking Heads and the DJ set was amazing as usual.
7. Shout-outs? Words of wisdom?
My friend Stig just got engaged. Congrats Stig and Caitlin! Dont do drugs, it might just make you too awesome.
Comments