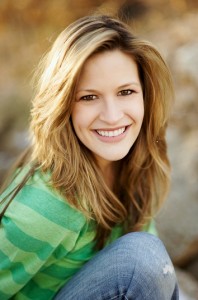 Today on Facebook Fan Friday, we bring you Greer Carlson, who enjoys In & Out, the Zac Brown Band and hiking…read more below.
If you want to be featured on "Facebook Fan Friday" and share some things about yourself:
1. Like Cat 'n Mouse Promotions on Facebook.
2. We'll select a new fan each week to feature!
1. What's your name?
Greer Carlson
2. What do you do?
Random Jobs! Promotions, Trade Show Spokeswoman, On Camera Talent (commercials, hosting, corporate videos, etc).
3. Favorite places to eat in Arizona?
Anything owned by FOX Restaurant Concepts (Blanco & Sauce are my personal favs). Also, In & Out Burger, it's a guilty pleasure!
4. Last show you went to?
Hmmm….Tucson doesn't have many shows, but it's an outdoor oasis!! My husband and I do a lot of hiking and biking.
5. Describe a perfect day for you?
Day on the lake with friends and family.
6. What bands are you really into now?
Zac Brown Band, Sara Bareilles
7. Shout-outs?
Check out my blog – www.randomdayjob.blogspot.com – There is lots of solid advice about getting into promotions or the acting world! I'm also currently giving away a $25 Gift Card to Amazon!
8. Words of wisdom?
Never Give Up. Those who succeed just didn't quit!
Comments